Looking to Purchase a Home in the Oakville or Burlington Area?
Steps to Owning a Home
Step 1- Make the Decis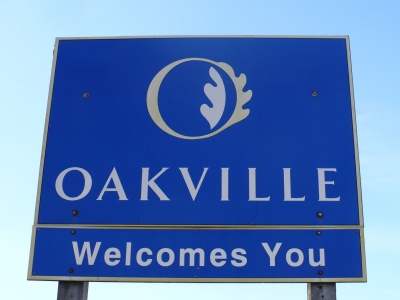 ion to Buy
For most people, buying a home is the biggest decision they will ever make. Buying a home is certainly a very exciting time, but it is important that you know all the facts and making sure buying makes financial sense to fit into your lifestyle.
Step 2- Get Professional Guidance
Whether you are looking to buy or sell, it is important that you get help and advice from a trusted real estate professional. Your real estate agent should act as a consultant and guide you through the entire buying process. That includes answering questions about the neighborhood, market conditions, schools, and helping you get the finance you need. At the same time, your agent will assist you in acquiring a pre-qualified mortgage loan. This will show lenders you are committed to purchasing a home and make your financing arrangements a lot easier.
Step 3- Begin the Search
To begin the search, you should have a general idea about the type home you want. Your real estate professional will use all of their resources to find homes that fit your criteria. You agent will also be able to advise you on "hot" markets and any good deals that are available. After touring some homes, your search will be narrowed down, and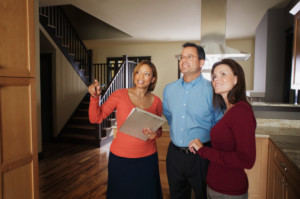 you will be one step closer to finding your dream home!
Step 5- Finding your Dream Home
After you find your dream home, your agent will begin the process to get you moved in as quickly and easily as possible. The process usually begins with putting together an offer to the seller that is tailored to your needs. After the seller accepts the offer, closing is usually held within 30-60 days from the offer date.
Step 6- Negotiate the Deal
It is very likely that the seller will submit a counter offer. This should not discourage you. Your agent will help you assess the counter offer and help decide whether to accept the counter offer, submit another counter offer, or reject the counter offer and move on. Emotions can often get in the way of making good decisions. Your agent will be well-prepared to make this step easy and stress-free.
Step 7- Arrange Financing
During the closing period, you will be working with your mortgage lender to obtain the financing you require. Your agent will also be involved in this step by gathering the necessary property information that the lender requires to help you get that much closer to the end.
Step 8- Close the Deal
At the time of submitting your loan application you will be presented with closing cost estimates and the expected down payment. Your agent will review the closing cost estimate and provide you with an idea of how accurate the estimate is.
Step 9- MOVE IN!
The most exciting step in the home buying process- moving day! A little bit of planning here will help ease the pressure of moving. Your agent's work doesn't end here. You will be provided with a checklist of reminders to help make your moving experience a delight!
Your Home Buying Plan
1. Choose Your Representative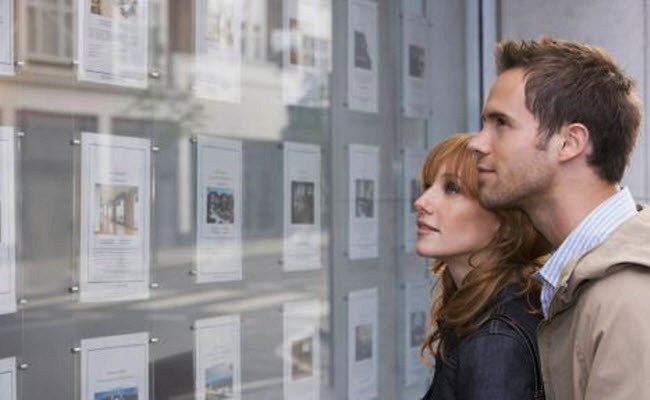 Even if you're just thinking of buying a home, contacting a real estate agent can provide a wealth of valuable resources. You can get access to a wide range of information that will allow you to be prepared when you are ready to make the next step.

2. Find Your Price Range
The best way to find out your price range is to speak to your lender. A mortgage pre-approval will assure that you are ready to purchase a home. It will also allow you to develop a budget and know exactly what to look for when searching for a home.

3. Know What you Want
Develop clear specifications on the type of home you want. This includes: price, neighborhood, accessibility, distance to work, schools, etc. Knowing what you want will put you one step closer to finding the home of your dreams!

4. Find your Dream Home!
Once you know exactly what you want and your price range, you will be surprised how much your buying representative will be able to assist you. Before you know it, you will be waking up in the home you've always dreamed of!
Why a Home Inspection
Whether you are looking to buy or sell a home, you should have a professional home inspection conducted. If you are buying a home, a home inspector will ensure the systems and foundation of the home are free from severe damages that may increase your liability in the future. Likewise, if you are selling a home, failing to receive a satisfactory home inspection will make it very difficult to sell your property.

General home inspection items include:

- Structural elements of the home (walls, ceilings, floors, roof, foundation etc)
- Exterior (landscaping, grading, elevation, drainage, windows, trim etc)
- Roofing (ventilation, framing, gutters etc)
- Plumbing (drain, waste, pipes, toilets, showers, sinks etc)
- Electrical (circuit breakers, main panel, wiring, grounding, exhaust fans, light fixtures etc)
- Appliances (dishwasher, oven, garbage disposal etc)

If you are purchasing a home, you need to know any underlying issues with the home before you close the deal. A professional home inspector will disclose any known problems with the home that may affect your buying decision.

If you are selling a home, you should know about any hidden problems before your home goes on the market. Usually, any buyers will require a professional home inspection as one of the contingencies before they decide to purchase. If the inspector addresses any serious problems, the buyer will likely back away from the deal. Any issues with the home should be fixed before your home is put on the market. This will make selling your home a lot easier.
Reasons to Buy Now
1. Savings!
There are deals on properties everywhere. It's not uncommon to find your dream home at a GREAT price!
2. Amazing Neighborhoods
The perfect neighborhood is waiting for you. There is an abundance of properties in great locations waiting for you!
3. Flexible Sellers
Many sellers are willing to take the extra step to sell their home. With the help of a good agent, you can easily lock in a terrific offer.
4. Great Investments
With the recent economic downturn, there are undervalued properties everywhere! This could be a good opportunity to build on your investment portfolio.
5. Low Mortgage Payments
Mortgage rates have never been lower! Act now before you see interest rates spike once again.
First Time Buyer Advice
1. Pre-Qualification
Meet with a mortgage lender and see if you can get pre-qualified for a loan. You can also see how much you will be able to afford to pay for a home. Sellers will be much more responsive to serious buyers who are pre-qualified.
2. Know What you Want
Make a list of what you need and want in a home. This takes some careful thinking and planning. Once you know exactly what you are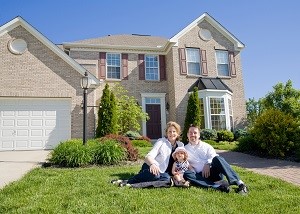 looking for in a home, your real estate agent will be able to begin searching for your dream home.
3. Get Professional Representation
Hiring a real estate professional will ensure that each step in the home buying process is as stress-free as possible. Your representative will be able to provide you with essential market information and recommendations on ideal properties that fit your criteria.
4. Be Objective
Often enough, first time buyers get emotional when purchasing their first home. It is important to keep an objective state of mind and think with your head, rather than your heart. Does this home really meet your requirements? With so many homes on the market, there is no need to make a hurried decision that you will regret in the future.
5. Home Inspection
Acquiring the services of a professional home inspector can save you thousands of dollars in the long-run. A home inspector will evaluate the home and reveal any repairs or damages that need to be fixed. Being aware of any structural damage to the home before closing will prevent you from being liable for any repairs in the future.
Applying for a Loan
Applying for a mortgage is often the most stressful time for home buyers. After all, securing financing can be one of the most critical factors in achieving your goal of purchasing your dream home.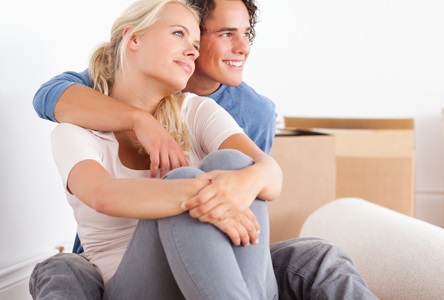 However, by following these few basic tips, you will be well-equipped to glide through the loan application process:
1. Know about different loan programs available
It is important to understand the differences between the various mortgage programs available to you. You should also be aware of the advantages and disadvantages of Fixed Mortgage rates and Variable Mortgage rates.
2. Lock in the interest rate or let it float?
If you decide to lock in your interest rate, you are committing to a set interest rate throughout the term of the loan. If you decide to let your interest float, the interest rate you pay will fluctuate up or down depending on current market conditions. Historical data indicates that Variable Mortgage rates have been the best choice for consumers.
3. Shop Around
Don't rush into anything you aren't sure about. Take your time to study your options and decide which package suits you best. The last thing you want is to find out that you could have gotten the same loan from another lender at a lower interest rate.